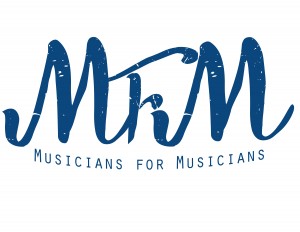 Dear musicians!
The first open Musicians For Musicians, Inc (MFM) meeting will be held on Tuesday, December 8th, from 7:00 pm to 8:30 pm. The location is: CA Music Room, 218 E.25th Street (btw 3rd and 2nd Avenues), New York, NY 10010.
MFM is a New York based non-profit musician organization supported and run by musicians. Established this year by Sohrab Saadat Ladjevardi, musician (leader of the music collective SoSaLa), music activist, and chief-editor of the music online magazine DooBeeDooBeeDoo NY. MFM's intention is to represent all musicians regardless what genre as a business league. We believe that musicians are professionals and need to get paid like any other working people. Advocating the notion that making music is a profession.
The meeting's agenda will be as following:
• Introduce the president and the MFM organization
• Discuss the MFM's mission and member code of ethics
• Discuss MFM's first goals (one of them is to announce the 1st fundraiser
event in February 2016 where some members will play)
• Present opportunities and benefits for members
• Discuss the importance of pay for gigs
• Attending musicians are welcome to speak out about some of their issues
Please join us for this event! Check us out. Forget your doubts about the impossible task to organize musicians. We invite you to be an active part of a new musicians' movement. MFM is your home run and financed by you. Only "US" can make a change. Numbers only speak…numbers are able to make demands.
For further information about MFM see: www.musiciansformusicians.org